Cybersecurity
Services and
Solutions
With a record-high amount of cybersecurity threats and incidents threatening businesses, it is becoming unrealistic to manage your company's cybersecurity in-house. Thanks to Elevated Networks' expertly managed cybersecurity services in St. George, Utah, you can cut down on the time, cost, and risk of cybersecurity and rest easy knowing you're being taken care of by a premier cybersecurity services provide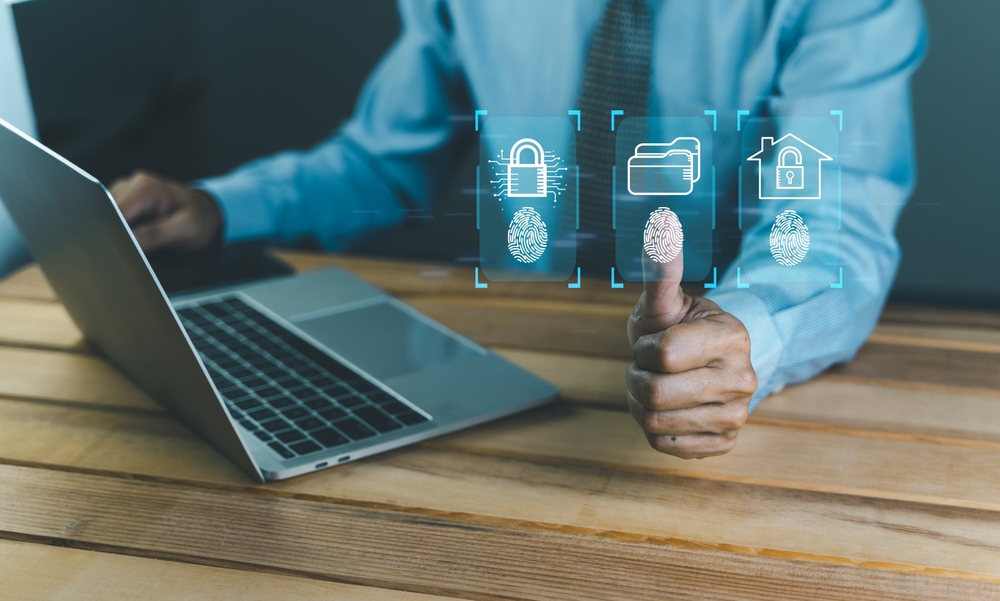 Cybersecurity is the practice of protecting networks, systems, email, and programs from digital attacks. These cyber attacks are usually aimed at accessing, changing, or destroying sensitive information, extorting money from users, or interrupting normal business processes. Cybersecurity services involve systems and professionals working to protect organizations and individuals by monitoring their networks, email, and systems for threats and implementing security measures to prevent them. 
Our cybersecurity solutions encompass a wide range of technologies and practices designed to keep data secure from malicious actors on the internet. This includes firewalls that protect against unauthorized access; encryption technology that scrambles data so it can't be accessed without a key; authentication protocols that allow only certain people in with passwords (also known as user management); malware detection tools that search for malicious code; vulnerability scanning tools that check for weaknesses in computer systems; sandboxing techniques that isolate potentially dangerous software before it can do harm; as well as many other techniques used to combat cybercrime. By leveraging Elevated Networks' cybersecurity solutions companies can better defend themselves against today's sophisticated attackers

Why Does My Business Need Cybersecurity Services?
Cybersecurity services are essential for any business that wants to protect its data, systems, and networks from malicious attacks. Cybercriminals are constantly devising new ways to exploit vulnerabilities in technology systems, so having the right cybersecurity solutions in place is key to keeping your company's information secure. With Elevated Networks' cybersecurity services, you can ensure that your business' confidential data remains safe and out of the hands of the wrong people and you can spend time focusing on the daily operations of your company.
Cybersecurity services range from basic protection measures such as firewalls and antivirus software to more advanced solutions like identity management platforms or security audits. No matter what type of business you have or what size it is, there is a cybersecurity solution available for you. Having an experienced third-party team on your side from Elevated Networks will help make sure all potential threats are identified and dealt with quickly before they become a problem. Additionally, regular monitoring helps identify potential issues early on so they can be addressed before they cause major damage or disruption. With the right cybersecurity strategies in place, businesses can rest assured their valuable information remains protected at all times
Scalability and Flexibility
Our VOIP solutions offer businesses the ability to easily scale up or down, depending on their needs. It eliminates the need for costly hardware upgrades, allowing you to adjust your communication systems as needed. The flexibility of VOIP also allows for remote communication, which makes it easier for teams spread across multiple locations to stay seamlessly connected. 
At Elevated Networks, we understand the importance of reliable and secure communication systems. Our VOIP solutions providers provide users with high-end encryption to protect sensitive data from breaches, as well as guaranteed uptime for uninterrupted service. We also offer 24/7 support in case any issues arise.
Improved Collaboration and Productivity
Our VOIP solutions improve collaboration and productivity within organizations. By streamlining communication processes, it allows teams to collaborate more effectively while reducing the time and effort needed for tasks. This leads to improved productivity as teams are able to work together more efficiently and get projects done in a shorter period of time. Features such as conference calls, virtual receptionists, voicemail to email transcription, real-time analytics, and video chats help to make it easier for remote workers to stay connected with their teams.
Elevated Networks' Cybersecurity Services in St. George, Utah Can Help Your Company Succeed
Elevated Networks is proud to offer a suite of cybersecurity solutions that will protect your business. With our experienced team of cybersecurity services experts, you no longer have to worry about dealing with cybersecurity attacks within your company so you can spend time on what truly matters. No matter who you are, we can provide you with the cybersecurity solutions you need to succeed. If you have any questions about our cybersecurity services in St. George or anywhere for that matter, contact us today for more information.
Our team of experts are knowledgeable and experienced, ensuring your digital transformation is seamless so your business can be more efficient. Contact us today to see how we can elevate your business through technology solutions and learn more about our VOIP solutions in St. George, Utah.